Millions across the globe watched in anticipation yesterday as leading British ESA astronaut, Tim Peake launched his ISS-bound Principia Mission alongside fellow astronauts, Tim Kopra and Yuri Malenchenko.
The video above from the World Museum in Liverpool, just a stone's throw from the Connect office, perfectly highlights the impact Tim has had on the entire country, and particularly on the younger generation.
The launch served as a proud moment for Connect, as since the summer we have been working in collaboration with the UK Space Agency on the design and development of a responsive Principia Mission website.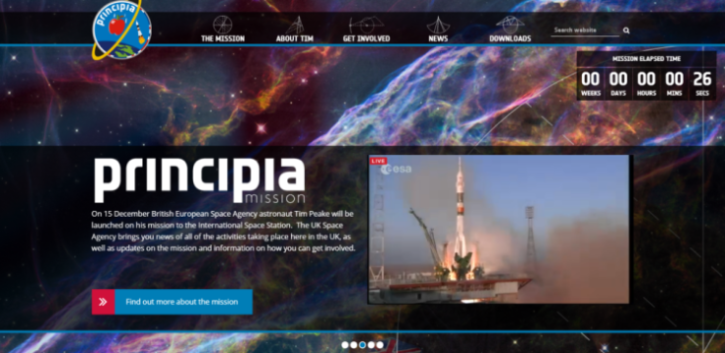 The site accompanies the groundbreaking Mission, serving up the latest news and updates from on board the ISS and from the ground at the European Space Agency, as well as helping engage the nation with amazing stories of space flight, experiments and the work that goes into each unique space mission. The UK Space Agency will also be showcasing the best visual content from Tim's journey on the immersive new website.
The UK Space Agency said: "We may be just hours into Tim's six-month stay aboard the ISS, but it is clear that the Principia Mission website has helped bring Tim's journey to the entire nation, acting as a one-stop shop for everything Tim Peake and featuring the latest updates from the heart of the ISS." 
We would like to wish Tim the very best of luck with the remainder of his Principia Mission, and hope that his dedication and enthusiasm continues to broaden spaceflight and science across the UK.
For more information about Tim's Principia Mission, visit the official website.
For more information about the UK Space Agency, visit their GOV.UK website.
We are Connect – the original web development agency. We've been providing best-in-class web, data and development services to public and private sector clients since 1994.