A social live-streaming suricate stuns SXSW
Meerkat, the social live-streaming platform developed by Ben Rubin, undoubtedly dominated discussion at this year's South by Southwest festival (SXSW), with many heralding the social startup as the breakout app of the event. From one scheduled promotional event to another, users, influencers and digital-friendly brands began to record and publish videos across the Meerkat network, instinctively taking the app to new heights and placing it at the fore of the public's conscious in an unprecedented amount of time.
SXSW has steadily earned its stars and stripes as one of the tech industry's most anticipated events over the past couple of years. The success, and subsequent social prowess of the festival, is partly due to the fact that the event has masterfully aided the stratospheric launch of a number of social startups since its inception, including Twitter and Foursquare.
In light of the festival's undeniable knack for casting light on the social movers and shakers, the web is now routinely awash with tech enthusiasts and eager brands looking to catch a glimpse of the latest social platform and skilfully pre-empt the emerging competition. This year, Meerkat was already being tipped to receive the festival's annual push by those closest to the industry.
Bye-bye to social APIs
However, during this year's SXSW festival, Twitter announced that they would begin restricting Meerkat's access to its intrinsic social graph – a move the team claim is "in line with internal policy." The fresh limitations mean that Meerkat users will no longer be able to sync their app with Twitter. Originally, in order to gain access to the platform, users were required to sign up using an existing Twitter account in order for Meerkat's APIs to generate a list of accounts and individuals users could/should interact with.
These restrictions will almost certainly ensure that the Meerkat team have to work much harder when it comes to helping users source and engage with friends and influencers within the Meerkat app, rather than relying on each user's crafted Twitter follower list to notify users of digital developments.
Meerkat's social live-streams are intended to be simplistic and organic by nature and design. Users are encouraged to publish and view videos in real-time with no editing – allowing for open engagement and vested social relationships to be gradually formed over time. The application also provides a big coup for engaged digital brands, with user comments and integrated tweets published alongside live-streams, allowing brands to respond to queries and comments in real-time – a level of immediacy, engagement and customer satisfaction yet to be fully explored or adhered to in the current digital landscape.
Make no mistake, though; social live-streaming isn't a new phenomenon. One of the earliest social live-streaming platforms, Justin.tv, launched in 2007, with fellow streaming service, Ustream following suit shortly after. Now, the Amazon-owned Twitch platform provides gamers with the opportunity to broadcast their activities and engage with communities in a digitalised environment.
Where the native Meerkat app truly thrives compared to those that have gone before (and failed) is in its mobile-first approach. In today's ferocious mobile-friendly market, apps must have instinctive and intuitive mobile functionality, with clear navigation and a vivid and fluid design at the fore of the experience. Fortunately, Meerkat has this in spades.
Through the looking glass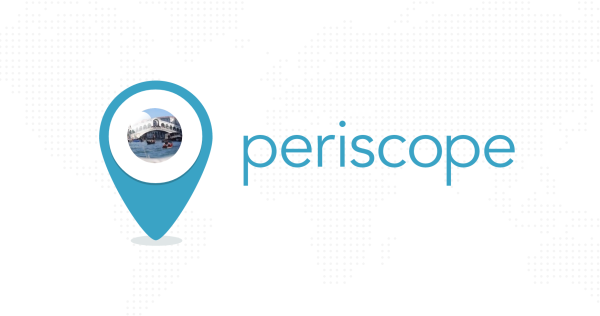 However, there is a rival application already hot on Meerkat's pesky tail – the Twitter-owned, Periscope. Like Meerkat, Periscope allows users to instantaneously broadcast their activities to the world in just a couple of easily-navigated taps. However, where Periscope has the dangerous upper hand is in its ability for users to save streams so they can be replayed at a later date, and perhaps even more crucially, the Twitter-obtained startup has native integration with Twitter's social APIs – something which Meerkat no longer has access to, and is unlikely to regain in the near future.
The question now is: Will Periscope prove to be too much of a social threat for Meerkat? That's a little difficult to answer at this stage. The Periscope app has far and away the better mobile UX – having been in development for over a year, compared to the staggering eight weeks of time put into the development of Meerkat. If you're looking for a traditional, warm but alarmingly responsive streaming experience, then you may well want to plump for Periscope. If you're after something that's a little rough around the edges and bare bones in terms of features, then Meerkat may well be the app for you at this moment in time.
However, with Meerkat harnessing a healthy 30% increase to its user base in the aftermath of SXSW, and crucial financial backing arriving in the shape of major investment, Periscope may have some way to go before it can grab the majority of users by the collar and shake up their social streaming experience, but with the Twitter juggernaut at the helm, it's incredibly hard to imagine a situation where Periscope won't eventually win this battle.
The battles rages on
For now, Periscope far better mirrors the way in which the majority of users actively engage with the web. Throw in the ability to save streams and consider the native Twitter integration and it seems reasonably clear that the live-streaming app is already on to a winner. The Meerkat team has a lot of catching up to do in terms of integrating new features, developing the app's UI and UX and perhaps more importantly, attempting to capitalise on the meteoric momentum the platform gained just a few short weeks ago. It won't be easy, but with social streaming on the cusp of exploding into the mainstream, the fight for dominance in the marketplace is going to be one you don't want to miss out on.